10 Tasty Dishes Along Buford Highway
Article written by and in partnership with Atlanta Eats
The perfect car ride in Atlanta is pothole-free–hey, we can dream–and includes a stop at one (or all) of these Buford Highway spots. Settle in for a tasty drive all along the most diverse spots for eating in Atlanta, Buford Highway!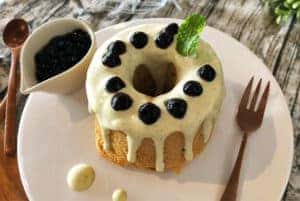 Oolong Tea Boba Chiffon Cake at Tea House Formosa. Photo courtesy of Tea House Formosa.
1. Tea House Formosa
This Taiwanese modern tea house is an awesome study-spot with classics like oolong tea and green tea in every flavor imaginable. But what we especially love is the Asian-American fusion of eats here, from oolong cheesecake to matcha millefeuille to taro fries. It's a perfect place to have catch up with a friend and have a tasty bite to nibble on before exploring the rest of Buford Highway!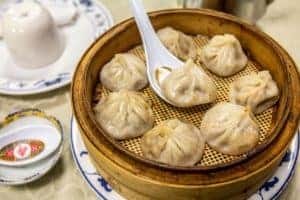 Soup dumplings at Northern China Eatery. Photo courtesy of Atlanta Eats.
2. Northern China Eatery
This is the spot to go for soup dumplings in Atlanta! Xiao long bao are a Chinese delicacy typically made with pork and filled with a soupy liquid meat broth. Half the fun is figuring out how to eat one of these, but here are the two main ways: you can either nibble a hole in the side of the dumpling to slurp the soup into your mouth first, or just pop one whole in your mouth for a soup and culinary explosion! Just make sure you wait for them to cool down first!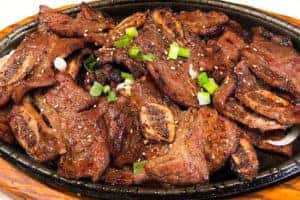 Korean BBQ at So Kong Dong Tofu House. Photo courtesy of So Kong Dong Tofu House.
3. So Kong Dong Tofu & BBQ House
We're sure that one peek at this Korean BBQ photo has you starting your car up right now to try this dish! However, the real menu highlight of this place is their famous spicy, tofu soup. Order yours with kimchi, beef, tripe, or roe. It's all good! For a king-sized meal, try the $19.99 Tofu Soup Combo Special that includes any tofu soup plus a side of Korean BBQ ribs and bulgogi.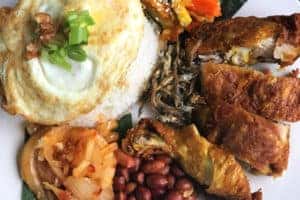 Kari Chicken at Food Terminal. Photo courtesy of Atlanta Eats.
4. Food Terminal
The benefit of Food Terminal is that in many ways, it's all of Buford Highway in one location! Yes, you can get THE BEST ramen, or THE BEST mango sticky rice, or THE BEST Thai tea at another spot, but Food Terminal has A+ solid options for all of those all in one food hall-style place. We love their Szechuan style bone marrow ramen, their Malaysian-style Kari Chicken, and their "Grandma BBQ Pork" that's savory plus juuust the right amount of sweet.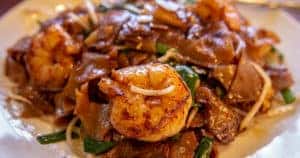 Chow Kway Teow at Mamak. Photo courtesy of Atlanta Eats.
5.Mamak
Another Malaysian spot with excellent eats, Mamak is nestled in an unassuming strip mall on BuHi and is pretty much always packed. One taste of their tender Hainanese Chicken, served in a soy sauce broth, and you'll understand why. We also favor their Chow Kway Teow, made with squid, shrimp, and flat rice noodles, which is sort of reminiscent of the Thai dish pad see ew. It's savory and totally addicting.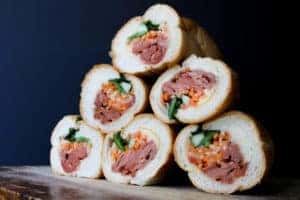 Bahn Mi at Lee's Bakery. Photo courtesy of Lindsay Greene (Instagram/the_hunger_diaries).
6. Lee's Bakery
It's not a trip to Buford Highway without one of Lee's Bakery banh mis. This restaurant is poppin' all day long and remains one of the best deals you can find on Buford Highway! The bread is fresh, light, and fluffy with the perfect toasty exterior. There are all sorts of filling options, but the pork is the best and perfectly complemented by just the right amount of shredded carrots and cilantro. They're the best! The best!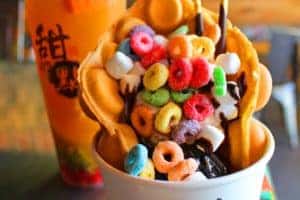 Hong-Kong Style Bubble Waffle at Sweet Spot. Photo courtesy of Atlanta Eats.
7. Sweet Spot
There's no shortage of impressive sweets from all over the world on Buford Highway, but we love Sweet Spot's Hong-Kong style bubble waffles, "fleecy" milkshakes with taro balls, and frozen mochi including flavors like black sesame and lychee. This spot is technically right off of Buford Highway but well worth the short detour. Another fun option to try is the Yakult Slush, made with tangy sweet yakult yogurts. So much yum!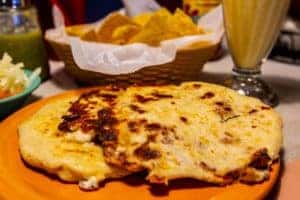 Pupusas at Rincon Latino. Photo courtesy of Atlanta Eats.
8. Rincon Latino
For those of you who have never had a pupusa, let us introduce you to this Salvadorian treat! Pupusas are one of our favorite ways to combine carbs, cheese, and meat. They're a corncake typically filled with cheese and beans or meat. The dough is made using corn masa flour and cooked on a hot griddle until the dough puffs up slightly and is browned in certain spots. They're the perfect cheesy meal, and Rincon Latino makes a great one with all the fillings you could want!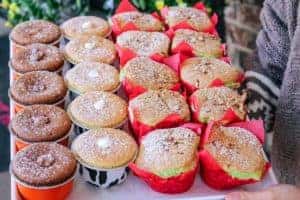 Assorted Pastries at Sweet Hut. Photo courtesy of Sweet Hut.
9. Sweet Hut
A real pioneer in the Atlanta Asian dining scene, Sweet Hut has been a Buford Highway mainstay for years and now boasts quite a few locations all over ATL. Inspired by the street food vendors from co-founder Patrick Ewe's home country of Malaysian, Sweet Hut has been introducing pan-Asian pastries and drinks to Atlantans every where. For the order of champions, try the pandan cupcake, BBQ bun, and Jasmine Green Milk Tea!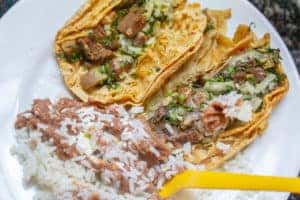 Tacos and Rice and Beans (Takeout) from La Pastorcita. Photo courtesy of Atlanta Eats.
10. La Pastorcita
If you're looking for authentic Latin eats, La Pastorcita is where you want to go for a taco (or three!) Served on corn tortillas and topped with cilantro and onions, their simple, tasty tacos come in just over 2 bucks a pop and satisfy any taco craving. Flavors include carne asada, barbacoa, chicken, and chorizo flavors. Their carne asada is especially tasty, and the red salsa that it's served with is the perfect pairing. Feeling adventurous? Try the tongue taco!
Want to really ride in style? Schedule a test drive with Butler Lexus of South Atlanta today!